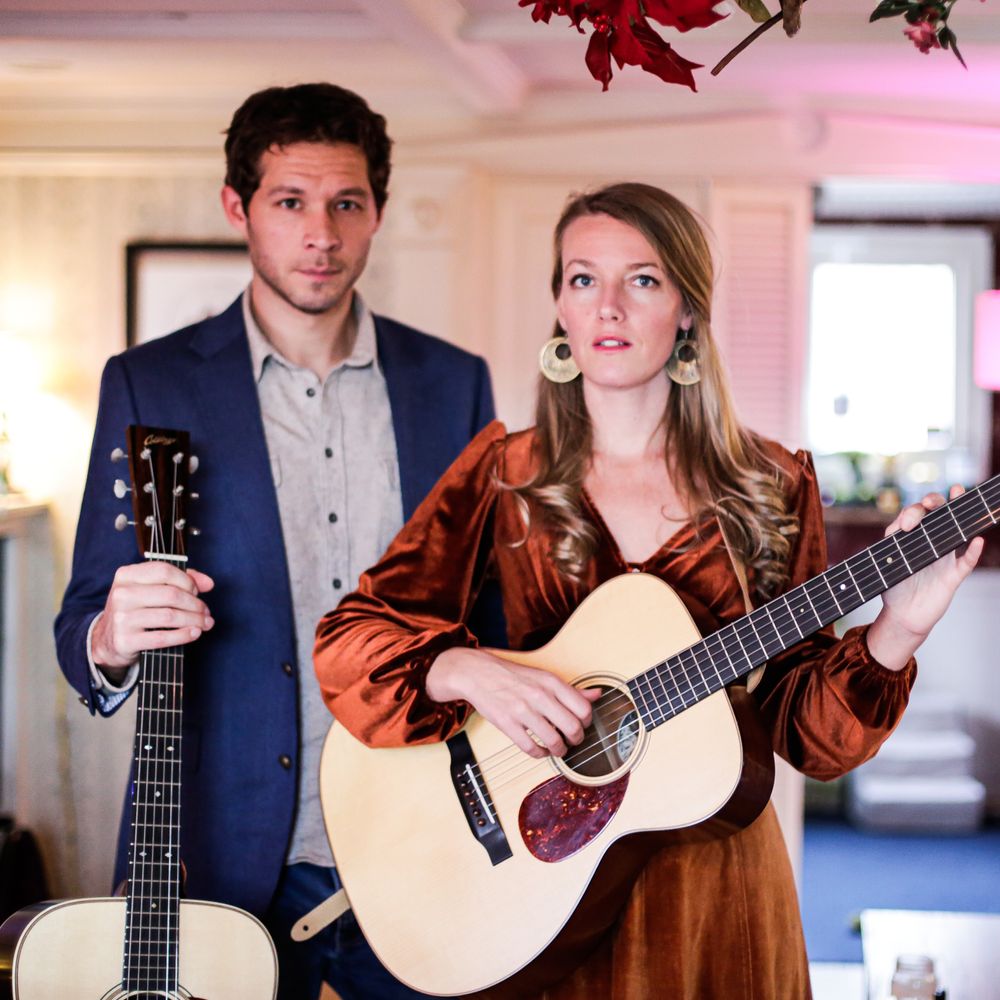 Gabrielle Louise with Ryan Dilts
Acoustic Duo
Gabrielle now often appears in acoustic duo formation with Ryan Dilts. Together they are inspired by duos like Welch/Rawlings, The Milk Carton Kids, or Cahalen Morrison and Eli West. 
Bio
Gabrielle Louise & Ryan Dilts are a pairing of sensitivity and force, performing songs that combine Americana and bluegrass traditions. Gabrielle's emotive vocal delivery and honed songwriting is elevated by the nuance and precision of Ryan's agile guitar work. His flatpicking has a crystalline quality that converses with her voice eloquently, subdividing the time to create layered rhythmic interest and weave hypnotic spells. While their material harnesses the authenticity of folk music, it is arranged with a sophistication that aims to honor both of their personal heroes: Joni Mitchell and Tony Rice. 
Gabrielle joins Ryan in this project on the heels of a long career as a recording artist and touring musician. Known for her authenticity and candor on stage, her performances delight and enchant. After graduating Berklee College of Music in 2007, she crossed the country many times over in a veggie oil powered tour van, released a handful of records of original work, and has been entrusted to open for greats from Joan Osborn to the late Guy Clark. Career highlights include giving an original TEDx talk on storytelling, taking first place in the Songwriter Serenade Competition, and watching her record "If the Static Clears" climb to #6 on the National Roots Music Report for Contemporary Folk Album.